Amman Hotels
Jordan





---






Jordan is well equipped with five and four star luxury hotels throughout the country. Luxury Hotel and restaurant prices are controlled by the Ministry of Tourism and the Ministry of Supply. Government accommodations, rest houses with sleeping and dining facilities are located at key tourist sites throughout Jordan. Five star hotels are operated by local groups and well known international chains such as Intercontinental, Marriot, SAS, Forum and Trust house Forte.




Amman Marriott
Hotel
Jordan Intercontinental Hotel

Tel:962-6-5607607

Tel:962-6-4641361

Fax:962-6-5607607

Fax:962-6-4645217






Le Meridien
Hotel

Radisson SAS
Hotel

Tel:962-6-5696511

Tel:962-6-5607200

Fax:962-6-5674261

Fax:962-6-5665160






The Regency Palace Hotel
Tel:962-6-5607000
Fax:962-6-5660013
What To Buy From Jordan?
Click on these Pictures
Jordanain
Souvenir
stamps



Embroideries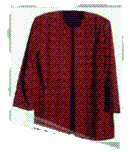 Web Design
5 pages
For
US$ 70.00
Only