Kawar Dead Sea Mud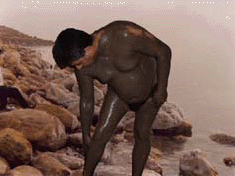 KAWAR Dead Sea Mud is a natural extract from the basement of the world - the Dead Sea. It contains a high percentage of magnesium, potassium, bromine and other important minerals and trace elements. It supports the metabolism and revitalizes the natural functions of cells. It has anti-inflammatory and anti-rheumatic effects. In many countries, KAWAR Mud has been approved by the state Institutes for Control of Drugs as a supporting cure for skin and rheumatic diseases. It is also recommended as an overall regenerative and beautification mask. It contains only natural substances.
---
Dead Sea Mud Tube

Item code: 1S011, Net weight: 150 gram,
Price: US$ 9.50

Dead Sea Mud Sachet


Item code: 1S010, Net weight: 250 gram,
Price: US$ 7.50



---
Do you need more information about Kawar Mud? Click here!
EL-MAYDAN COMPANY
The Oldest and Largest Exporter of Dead Sea Products in Jordan